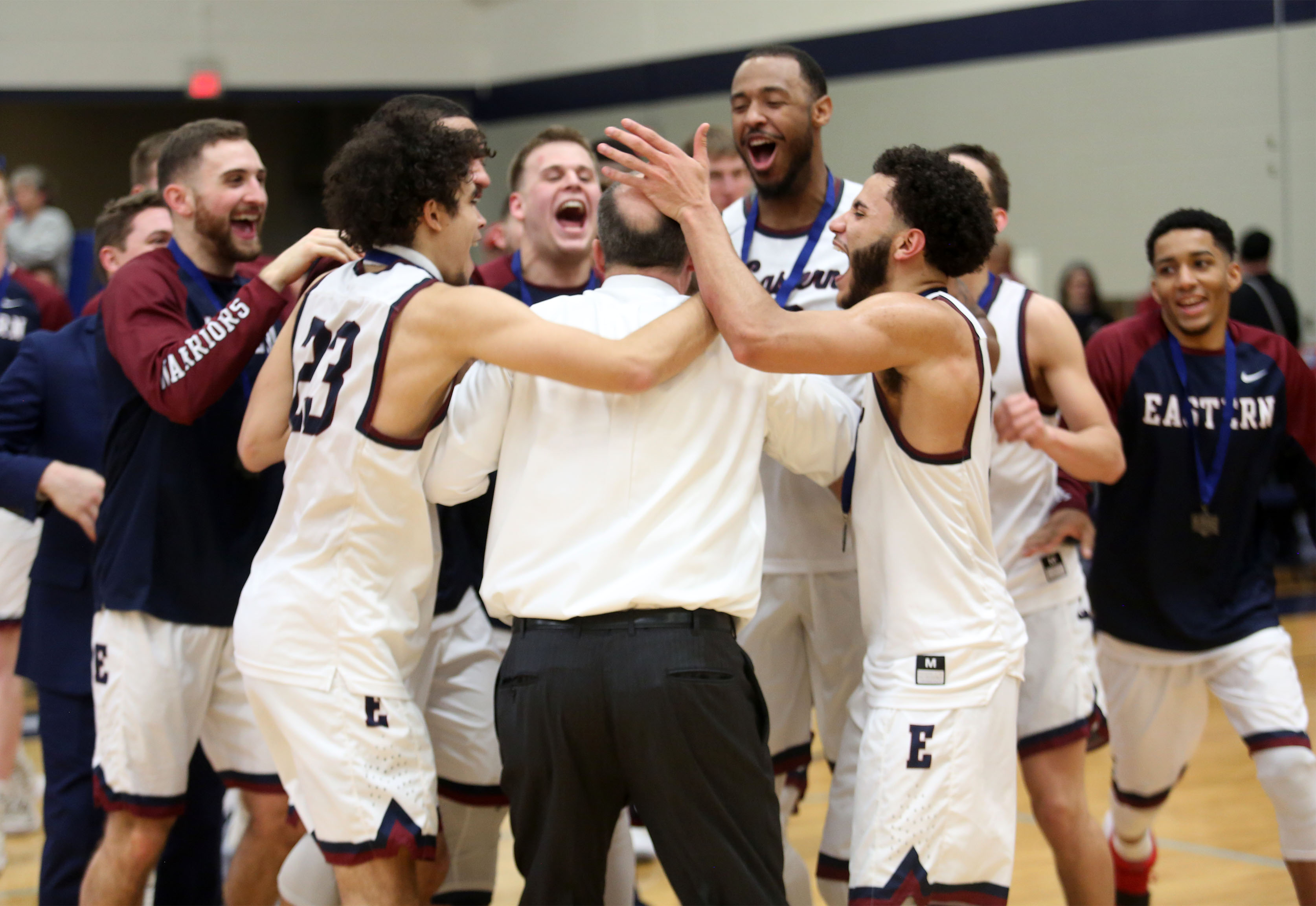 The Warriors host 17 NCAA sports, adding Men's Swimming in 2019 and Golf in 2020 (Sports fall into three separate seasons: Fall, Winter, and Spring). They compete in the Little East Conference, which includes schools from each state in New England.
Eastern has won the Little East Conference Presidents' Cup for academic superiority five times in the last 11 years and the LEC Commissioner's Cup for athletic superiority four straight years through 2019-20. Twice in the last four years, Eastern has won both the Presidents' Cup and Commissioner's Cup in the same year.
Recent National Tournaments include Baseball winning the 2022 NCAA Division III national baseball championship. Women's basketball finishing in the 2nd round of the 2020 NCAA tournament. Softball finished 3rd in the 2019 NCAA tournament in Tyler, TX.
Student-Athletes balance a full class load while participating in their sports.
Warriors are active in the community, supporting causes like Be the Cure, local soup kitchens, Team Impact, the Alzheimer's Walk, and others.
Warrior Leadership Academy is a leadership curriculum open to athletes from all programs, teaching leadership and team skills that also translate into workplace environments.
For more information on Eastern's Athletics and to view schedules, rosters, updates, and photos, visit: