For getting help registering for Covid19 Vaccines in Connecticut for yourself, family, or friends, please see the BIS-AITP Student Chapter's Guide to "Getting Covid Vaccine Help". The best way to register for a Covid19 Vaccine is by using your individual personal email account and the VAMS (Vaccine Administration Management System) website. The https://ecsu-bisaitp.org site, guides a person through the pre-steps and steps of registering to get the Covid19 Vaccine shots in Connecticut through the Connecticut Department of Public Health. This website was developed by volunteer BIS students in the BIS-AITP Student Chapter in conjunction with the Connecticut Northeast District Department of Health. The site provides instructions and videos in both English and Spanish.
The BIS-AITP "Getting Covid Vaccine Help" site guides a person through quick steps to register for getting the Covid 19 Vaccines in Connecticut by:
Listing key pre-steps and registration steps
Using short instructional videos in English and Spanish
Offering a guide to setting up and using an individual email account (to people without one)
Providing VAMS website registration step images with instruction arrows
Including a link to VAMS Registration site
Listing local (town) - Getting Help via Phone in Your Town (numbers and info)
Having links to other helpful Vaccination and Covid19 information
View the "Getting Covid Vaccine Help" guide: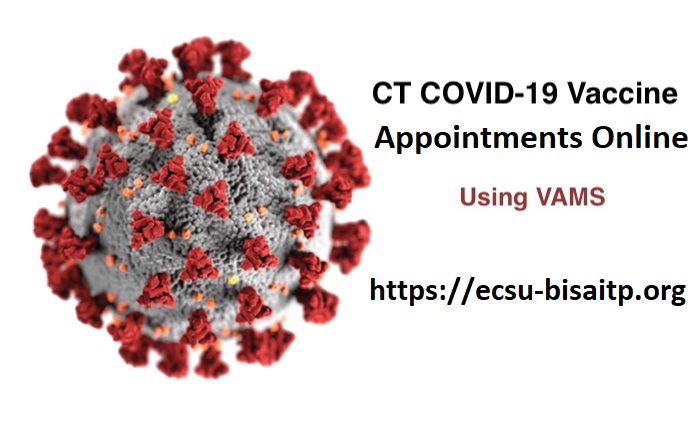 Thank you BIS volunteer students for your help on creating the site and guide information!